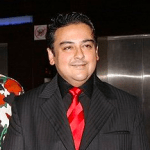 Adnan Sami songs are nothing but pure bliss. His voice is so magical, that you find yourself losing in them slowly and slowly. The Indian music industry keeps on changing. And so does people's tastes. For one, they like romantic songs, But the next second, they want to party.
But even with all these changes, Sami has been constant with his singing. Adnan Sami's all songs are mostly sad and romantic. But still, people love him equally today as they loved him earlier. Some of the best of Adnan Sami hits are Tera Chehra, Sun Zara, Bhar Do Jholi Meri and many more.
You can catch Adnan Sami MP3 song here on BOTY. The songs here are sorted based on the popularity. The most popular song will appear 1st. This Adnan Sami songs list consist of all his best video songs so far. We will keep updating this list with his every new song regularly. Till then, enjoy his best work.