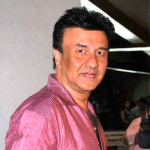 One of the most prominent Music Composer & Director, Anu Malik is also a very popular singer. Anu Malik songs are some of the best party numbers, like Chalti Hai Kya 9 Se 12 and Gori Gori. But more than a singer, he is a very popular music director. And the most common playback singers who sung his directed songs were Alka Yagnik and Kumar Sanu.
One thing for which Malik is extremely popular is Indian Idol. Ever since this singing reality show came into existence, Anu Malik is the constant judge. And he is extremely infamous for his quality of criticizing the people who come for auditions. Consider it his no-nonsense attitude or something else, he definitely is a good judge of singing qualities.
Some of the best of Anu Malik Songs include Oonchi Hai Building, Do Me a Favor, Ye Kaali Kaali Aankhen, Fanaah, and many more. BOTY has created Anu Malik Songs list, consisting of all his sung numbers so far. Check out the list and play some fine party songs for your get-together.