Arko Songs have become popular in the Indian music industry in a very limited time. He has not only sung many popular songs but has also written and composed mind-blowing hits. His songs have taken many Hindi films music to a new level.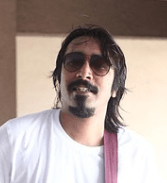 Since his debut, Arko has impressed everyone with his excellent style of music composition and songwriting. Some of the popular songs of the musician are Abhi Abhi, Tere Sang Yaara, Iss Qadar Pyaar Hai, Nazm Nazm, Rangdaari, to name a few.
BOTY has prepared a list of Arko all songs. The arrangement of these songs is made on the basis of their popularity. This collection will be updated with the release of every new song of the singer. Listen to these hit for free and enjoy your time.