B Praak songs have changed the trend of Punjabi music. His songs have not only introduced a new direction but also taken the Punjabi music industry to new heights. The music composition of songs such as Soch, Joker, Do you know, Taara, and Baccha shows the high standard of his work.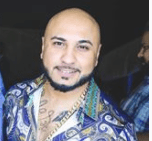 Born to a musical family, B Praak is not only a creative music director but also has a melodious voice. He has provided momentum to many singers' career by composing top-quality music for their songs. His debut song as a singer "Mann Bhareya" received a positive response from its listeners, and over 50 million people viewed it.
BOTY has prepared a list of all his popular songs. These songs are arranged on the basis of their popularity. This collection gets updated with the release of every new song by him.