From making audiences from all over the world groove on his track, "Pappu Can't Dance Saala" to making his mark in the Bollywood industry with his preppy voice and his high notes, Benny Dayal is one singer whom Bollywood will never be able to get enough of. Benny Dayal Songs have the ability to enthrall the audience to the fullest.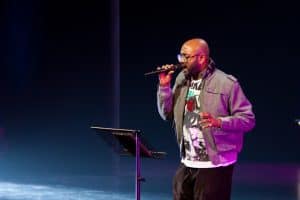 Born in the town of Kollam in Kerala, Benny Dayal started his career as a lead singer in the band S5 which was launched by the label SS music. You will indeed be shocked to know that Benny Dayal did not start his music career as a singer but as an actor.
Along with his band members, Benny Dayal starred in the Malayalam movie, "By the people". Benny Dayal is famous for doing a concert in a rocking fashion. It was A.R. Rehman who noticed the potential of Benny and asked him for an audition. BOTY has prepared a list of All His Top Rated and Latest Songs which you will love. Check out the list and listen to your favourite songs for free.