Farhan Saeed songs have always entertained the audience because of their outstanding music and singing. The magic voice in his songs touches the heart of every listener. This is the only reason that all the hits by the singer receive a positive response from everywhere.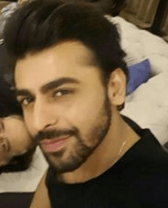 The Pakistani singer has not only sung solo songs but has also delivered many exceptional performances as a member of 'Jal' band. Some of his popular songs are Sajni, Roiyaan, Halka Halka Suroor, Thodi der, Rab Rakha, to name a few.
BOTY has prepared a list of Farhan Saeed all songs. All the songs are arranged on the basis of their popularity. This list gets updated and the most trending song attain the top spot. Listen to all the hits for free and enjoy your time.