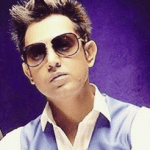 Gippy Grewal is one of the topmost singers and actors in Punjabi industry. There was a time when he released around 3-4 movies every year. And all of them were blockbusters. But now the actor is limited to very few average movies each year. But all Gippy Grewal songs still hold that charm to be the super hits.
Gippy has given numerous party anthems throughout his life. Some of these are Angrezi Beat, Car Nachdi, Oscar, Pind Nanke and many more. Whenever Gippy Grewal releases any new song, it becomes a massive hit worldwide.
BOTY has created his all songs list which you can listen back to back and enjoy to the fullest. For more fun, plug in your music system and get ready to shake.