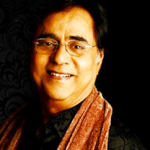 Jagjit Singh was considered as the king of Ghazals in Bollywood. And so, he was one of the pioneer singers India had ever got. There are many famous ghazal artists like Ghulam Ali, Jagjeet Singh, Pankaj Udas, etc. But Jagjit Singh Songs are the favorite of a majority of people. Even though these Hindi Ghazals were first made popular by Ghulam Ali, but Jagjit Singh touched the sweet spots with the audience.
Jagjit Singh Ghazals always bring peace to one's heart. It does not matter if he sings sad or romantic songs. His music always has that soothing effect that people lose themselves in his songs.
If you are confused regarding which Jagjit Singh Ghazal to listen, just browse our entire list of some of his best Hindi ghazals. Enjoy listening to them!