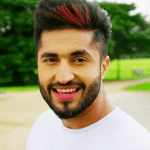 Jassi Gill has one of the sweetest voices in Pollywood. He has emerged as one of the most loved singers of Punjabi music industry. Some of his songs, like Lancer, Laden, Bapu Zamindar, Guitar Sikhda and many more are very popular among the youngsters. Jassi Gill songs are usually full of fun and masti. And hence, they form a major part of dance and parties.
Jassi entered into the music industry in 2011 with his 1st album Batchmate. Its songs became an instant hit and so did Jassi Gill. He has also appeared in many Punjabi movies of the Comedy genre, which were loved by many people.
BOTY has compiled the list of all Jassi Gill's new songs. Now you can enjoy these video songs by just hitting the play now button. Browse our entire list and listen to your favorite number anytime you like.