You have grooved to Kanika Kapoor songs for so long but do you know who she is? Yes, you heard it right! It is none other but the Baby Doll of Bollywood. Kanika Kapoor is an Indian Playback singer and songstress who began her Career in the year 2012 through the popular track "Jugni Jee".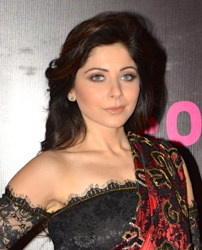 Over the years, Kanika Kapoor has given Bollywood some of it's grooviest and memorable hits, including the song "Baby Doll" from the movie, Ragini MMS 2 which made her become an overnight sensation in the Bollywood industry.
Kanika Kapoor songs are not just groovy but they also have a relatable vibe to them. Through the song, "Baby Doll", Kanika Kapoor brought a fresh breeze of an entirely different genre of music in the Bollywood industry.
BOTY has prepared a list of All Her Top Rated and Latest Songs which you will love. Check out the list and listen to your favourite songs for free.