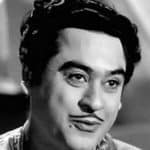 Kishore Kumar songs are as sweet as honey to the ears. Everybody who loves music considers him as one of the best singers of Golden Era of 70's & 80's. Many people do compare him with 'Tansen' who was the great musician of Mughal times.
It is impossible to prepare Top 100 songs list of Kishore Kumar because all his songs are equally good. Most of his iconic tracks like "Mere Mehboob Qayamat Hogi" & "Ek Ladki Bheegi Bhaagi Si" have also been recreated by other singers.
If you are looking up for more of his tracks, check out Kishore Kumar Songs List on BOTY.