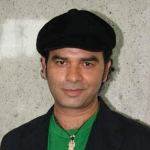 With a truckload of singers present in Bollywood, it is very difficult to set your foot forward and maintain that. Mohit Chauhan is one of those singers who has successfully made his hold strong in this music industry. With his soulful and mesmerizing voice, he has become one of the top singers of today.Mohit Chauhan songs have become a craze among the people, especially the younger generation.
Chauhan came into the music industry with his own band, Silk Route. He formed this band along with Kem Trivedi and Kenny Puri. This band proved to be a turning point in his career. It gave the 1st superhit song of Mohit Chauhan songs list, Dooba Dooba. And since then, the singer rose to name and fame and continued giving superhit songs of all time.
Mohit Chauhan's all songs like Matargashti, Saiyaara, Tum Se Hi, and Masakali are all-time blockbusters of his career. And not just in Hindi, he has also given many hit numbers in Tollywood and Kollywood as well.
And now, BOTY brings you the best of Mohit Chauhan songs, consisting of all his hit songs. This list is regularly updated with Mohit Chauhan's new song, whenever it releases. Check out all his hits and enjoy your favorite number in his melodious voice.