Neha Bhasin is a very versatile Indian singer & performer. She sings in various languages like Hindi, Punjabi, Tamil & many more. Most of the Neha Bhasin songs namely, Dhunki, Kuch Khaas Hai, etc. are some of her superhit numbers people love so much.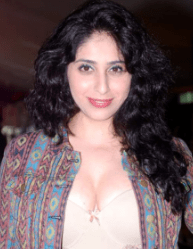 Other than singing, all her video songs are also greatly loved by her fans. She gives some mind-blowing performances which make her one of the top trending singers of Bollywood. In addition, she has also received several awards for her songs such as Jag Ghoomeya.
Apart from Bollywood, Neha has given many hit numbers in Punjabi too. She has recreated many old Punjabi folk numbers like Nai Jaana, Akh Kashini, & many more.
You can find an exclusive list of Neha Bhasin's old & new songs here on BOTY. Just browse our entire list & listen to your favorite song for free.