Prabh Gill is popular among his fans as the "King of Romantic Songs". He is one of those top Punjabi singers who is yet to make his name outside Punjab. Not only does he has a passionate voice, but his song videos also are extremely captivating. Also, the videos have a perfect blend of music and story that you just cannot stop yourself from gluing to the screen. Therefore, no matter what he shows, Prabh Gill songs have always won the hearts of his listeners.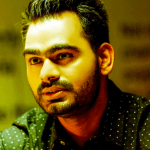 He made his debut in Punjabi music industry with the song "Tere Bina" in 2009. This song became a huge sensational hit among the youth. Since then, there is no turning back for the Romantic King of Pollywood. People love listening to his romantic numbers. And due to his melodious voice, he has a huge fan following, both nationally and globally.
BOTY has created an exhaustive Prabh Gill Songs List. Now, you can completely avoid the hassle of downloading each song and listen to them here for FREE!. All you have to do is hit the Play Now button.