We hear many singers of our music industry, and they enthrall us with their melodious singing. There is a considerable list of versatile Bollywood singers who have achieved a place of zenith in their careers. Sonu Nigam is one of these Bollywood singers who has done remarkable work in the music industry, and Sonu Nigam songs are very famous among all age groups.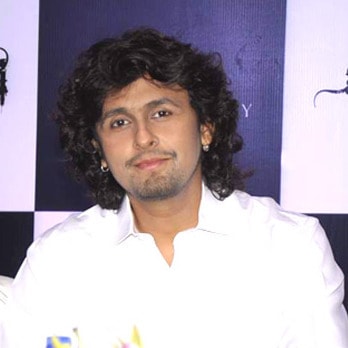 He has sung many famous songs in a wide variety of languages, but he is known for singing songs in Hindi and Kannada language films. Sonu Nigam is a big fan of Mohammad Rafi and considers him as his motivation. He not only belongs to the music industry but also has an experience of acting in few films.
He started his singing just at the age of 4 when he joined his father on stage to sing "Kya Hua Tera Vaada". From this start, he used to accompany his father to weddings and parties for singing.
He is known for singing a wide variety of songs like pop, romantic, sad, patriotic and has also released Hindu, Buddhist, and Islamic devotional albums. BOTY has prepared a Collection of All His Top Rated and Latest Songs which you will love. Check out the list and listen to your favourite songs for free.