Preity Zinta, also known as "Dimple Girl" is an adorable actress of Bollywood. She has impressed everyone with her acting and dancing skills. Preity Zinta songs are very popular among the female audience and all the performances of the actress in her movies have received a warm response.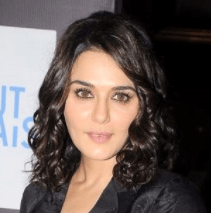 Some of the best romantic and dance songs of her career are It's the time to disco, Jiya Jale, Bumbro Bumbro, Where's the party tonight, and many more. The dance of Preity Zinta on her song Bumbro Bumbro was critically acclaimed by everyone.
BOTY has created Preity Zinta all songs list, consisting of all the super hit dance and romantic numbers. Play the songs and lose yourself in the romantic aura around you.