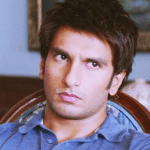 The Macho man, Ranveer Singh has risen up the ladder very quickly. Within a very short span of time, he has made his hold strong in the Bollywood industry. His flawless acting and powerful expressions always make people mesmerized. And so does Ranveer Singh songs. Most of his songs are crazy, which as a result become instantly popular.
Ranveer Singh songs generally bring that savage side of the actor out. The enthusiasm with which he dances makes those songs memorable for a lifetime. Some of the best numbers in Ranveer Singh Songs list are Khalibali, Nashe Si Chadh Gayi, Tattad Tattad, Ainvayi Ainvayi and many more.
Not just crazy, Ranveer has done some amazingly sensual numbers as well, like Lahu Munh Lag Gaya, Laal Ishq, and more. Along with a strong personality, he has that romantic shade in him that will make you fall in love with him even more.
BOTY has created Ranveer Singh all songs list, where you will find all his crazy & romantic numbers. Check out this list and enjoy watching your favorite actor dance to some fine tunes.