Saif Ali Khan songs mainly comprise of romantic and dance hits. The actor has delivered great performance on all the songs from his movies. Due to his excellent fitness, he has managed to give his 100% in all his works.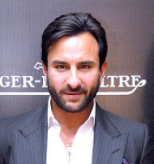 There are several hit songs which star Saf Ali Khan, the popular ones are Ole Ole, Allah Duhai Hai, Woh Ladki Hai Kahan, Tumhi Ho Bandhu, Pungi, Paaji Tussi Sach, to name a few. Even after crossing the age of 45, Saif keeps himself fit like before and appeared in many dance hits.
BOTY has created Saif Ali Khan all songs list, consisting of all the best dance and romantic numbers. Play the songs and lose yourself in the romantic aura around you.