Sridevi songs from her various movies are popular because of her magical dance steps. Her lively expressions in all her dance songs can impress anyone and compel him to groove on his feet. Sridevi has raised the level of many songs with her outstanding performances.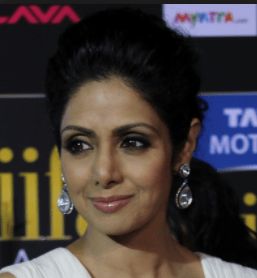 The actress was a trained classical dancer and the flexibility of her body helped him in performing effortlessly on all songs. Even the actresses of today's time could not beat her in dancing. Some of her popular performances are on the songs Chandni, Hawa Hawai, Nainon Mein Sapna, Mere Haathon Mein, and many more.
BOTY has prepared a list of Sridevi songs from all her movies. The arrangement of these songs is made on the basis of their demands. Listen to all her songs for free and enjoy her dance.