Alka Yagnik songs qualify to be called as nothing but evergreen. The Indian music industry has witnessed a lot of substantial changes and is still undergoing a gradual shift in the tastes and preferences. Ever since it's inception, there has been one female voice which has been adored by more than one generation for years. From the catchy beats of the 90s to the sweet and subtle music of the millennials, this female singer has been a part of an era of musical transition. We are talking about none other than Bollywood's most melodious female voice, Alka Yagnik.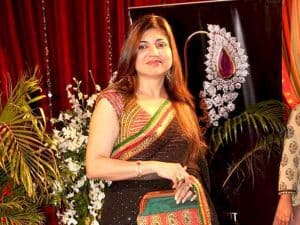 Alka Yagnik was the unmatched queen of the 90s decade, where she dominated the music industry with her adorable singles such as "Gali mein aaj Chaand nikla" or "Aye, Kya Bolti tu?". Her song "Agar Tum Saath Ho" from the movie Tamasha was a big hit.
BOTY has prepared some Best of Alka Yagnik Songs which you will love. Check out the list and listen to your favourite songs for free.