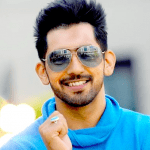 The cutest singer in Bollywood, Babbal Rai is not just an amazing singer, but a very good actor as well. People have already seen him in his numerous videos, but watching him acting in a movie was a different and amazing experience for all his fans. Babbal Rai songs are a craze among the youngsters. They go crazy whenever his new song is released.
Babbal rose to fame when he was going to Australia for his studies. Randomly, he had sung "Australian Challa" which became a huge sensation on Youtube. This song was later modified and adapted in Bollywood movie 'Crook'. After coming back to India, he released numerous video songs, which kept on increasing his fan base. Babbal Rai all songs soon became super hit numbers. and he started gaining popularity among the people. Some of the popular Babbal Rai songs are Sohni, Taur, Tere Naam, and many more.
Rai mostly sings for himself only. Just once, he has given playback voice to Jimmy Shergill in his movie. But other than this, he does not prefer playback singing. And he is not the only one, most of the Punjabi actors usually sing for themselves only.
BOTY has created Babbal Rai Songs list, where you can check and play all his latest tracks. This list is sorted on the basis of the song's popularity. We will update this list with Babbal Rai's new song as and when it will release.