Commonly known as the Disco King of the Hindi music industry, Bappi Lahiri is one of the most versatile playback singers in Bollywood. He was very much passionate about music since his childhood. In 80's & 90's, Bappi Lahiri songs were the most rocking & trending songs. Even in the sad lyrics, he adds such a rocking music that will make you listen again & again. One of his songs, Yaad Aa Raha Hai was one of the hit songs of that time.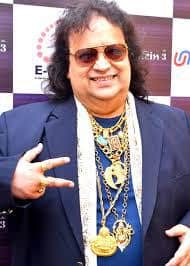 Furthermore, he started playing Tabla at the age of 3. In his early teens, he started singing & composing music as well. In addition, he introduced completely new music to the Indian music industry & started the trend of rock music.
Since his parents were famous Bengali singers, Bappi Da sings in Bengali as well. We have a long list of Bappi Lahiri songs which contains all his Hindi & Bengali hit songs. Go & check out your favorite ones on BOTY.