Hard Kaur is one of the most talented Punjabi & Hindi singers in the music industry. She entered Bollywood in the year 2007 with the song, Move Your Body of Johnny Gaddar. Further, she gave many super hit tracks to the Bollywood. Lucky Boy, Laung Da Lashkara, Rola Pe Gaya, Sadda Dil Bhi Tu are some hit Hard Kaur songs.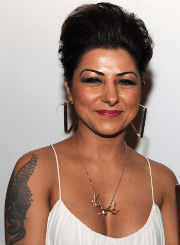 In the music industry, Hard Kaur is best known for her rap songs & hip hop songs. She rose to fame from her very first song, Move Your Body. Apart from singing Hindi songs, she has sung in Punjabi & Telugu language as well.
Furthermore, Kaur has released her own albums too. In the year 2007, she launched her first album, Supawoman. Her second album was launched in 2012 which was entitled as Party Lod All Year: P.L.A.Y. To know more about Hard Kaur songs, check out BOTY where a list of all her songs has been prepared.