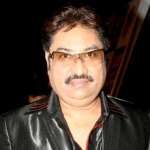 Kumar Sanu is an extremely popular singer of 1990s and 2000s. Right from his childhood, he was an amazing singer. After lots of struggle, he was recognized by the legendary Jagjit Singh. He then gave Sanu break in his movie, Aandhiyan. Soon enough, Kumar Sanu songs captured the major music industry during that time.
This might come as a shock to some people that Sanu holds the Guinness World Book Record for singing maximum songs in a day, that is, 28 songs. And no singer of today has been able to break that record. He entered Bollywood in 1986. But he became a huge sensation when he released songs for the movie "Aashiqui" in 1990.
BOTY has created a complete Kumar Sanu songs list which includes all his superhits of the 90s and 2000s. Check out the list and enjoy these songs. We will keep adding Kumar Sanu's new song to this list whenever the song releases.