Lehmber Hussainpuri is known for singing Punjabi dance party songs and has also made his voice popular by singing devotional songs. Apart from this, he has also worked with many music directors of Bollywood. Lehmber Hussainpuri songs in the Hindi movies have also received a positive response from the listeners.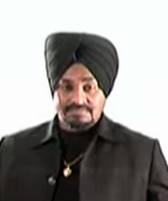 Some of the popular songs in which he has given his voice are Je Jatt, Chalakiyan, Manke, Bhangra Pauna, Phone Mera, etc. His popular works in the films are Sadi Galli, Mallo Malli, Boliyan, Yaaran Naal Baharaan, and many more. It is the great understanding of the singer about music due to which he has worked on such high-quality projects.
BOTY has arranged Lehmber Hussainpuri songs on a list based on their popularity. Listen to all sad, dance and devotional songs by him and have a great time.