Neha Kakkar is one of the most popular and rising stars of Bollywood Right now. She has worked with some of the big movies in the last couple of years and delivered amazing songs. BOTY has created an amazing Neha Kakkar Songs List consisting of her most popular work. You can listen to all these songs for free on BOTY Music. Just hit the Play now button!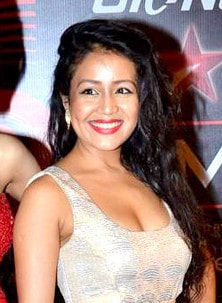 Neha Kakkar was born in Uttarakhand in 1988. She landed her first album with Meet Bros in 2008 when she was only 20 years old. She also participated in Indian Idol where her songs were appreciated by everyone but she couldn't win the competition. Her songs with Honey Singh gained her the much-needed popularity. Manali Trance was a Blockbuster and became one of Neha Kakkar's best songs.
But she is not like any other singer in Bollywood. She works with numerous directors and releases variety of songs. This is evident from our Neha Kakkar songs' list which is exhaustive and consists of a wide variety of music. Check out all her songs here, with the trending and latest songs being at the top.