Ninja Songs are the most trending songs among the youngsters. He has given several hits over the years. Generally, youths wait for Ninja new song. In addition, the audience loves his stage performances & concerts.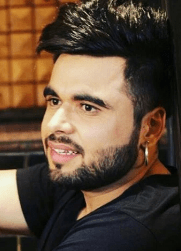 Apart from singing, he is very much fond of dancing & acting. The singer has played roles in some Punjabi movies. Furthermore, he has released many of his singles. People generally wait for Ninja Punjabi Singer.
Youths are fond of his video songs too, especially his sad tracks namely, Oh Kyu Ni Jaan Ske, Roi Na, etc. One of his songs, Pindaan Wale Jatt gave him enormous success. After this, he released several hits.
Along with his romantic tracks, the singer is well known for Punjabi boliyaan. Initially, he used to perform & sing boliyaan at jagrans. Check out BOTY to listen to all his new songs.