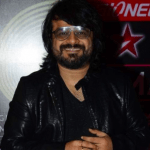 Pritam Chakraborty is an extremely famous music director. And he has won several awards for the same. Pritam songs, directed ones, are immensely popular party numbers. But he is not just a music director. Pritam has also given voice to many super hit songs from the famous Bollywood movies.
Some of the hits of Pritam sung in his own voice include Pungi, Khwaab Dekhe Jhoote, Khudaya Khair and some more. Although there are not many songs sung by Pritam, yet his songs have garnered a lot of popularity.
BOTY has created Pritam sung songs list, where you will find top hits sung by Pritam himself. Check out the list and listen to some amazing songs sung by this popular music composer.