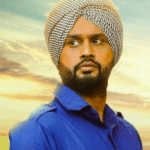 Roshan Prince is a very popular actor and singer of Pollywood. He has been in this industry since 2006. And all throughout his career, he has been entertaining his fans to no extent. Roshan Prince songs are some of the most romantic songs people have ever heard.
Prince's real name is Rajiv Kaplish. He changed his name to Roshan based on the name of his grandfather, Pt. Roshan Lal. And he has been using this name for all his movies and songs now. Some of the popular songs in Roshan Prince songs list include Dil Darda, Look/Lak, Chardhi Jawani, and many more. He has delivered many hit albums and movies.
BOTY has created a list of Roshan Prince all songs. This list is sorted based on the popularity of each of his song. The most popular songs will appear on the top. We will also keep updating this list with Roshan Prince's new song as soon as it will release. Till then, explore and enjoy listening to his music.