Govinda songs could compel anyone to groove on its feet and get lost in a world full of fun. In all his dance songs, he has performed very well and touches the heart of the audience. Some of his old songs are even listened today with the same level of excitement.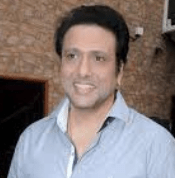 His famous songs namely "UP Wala Thumka", "Meri Marzi", "Akhiyon Se Goli Maare", Sona Kitna Sona Hai, are all-time hits. The charismatic personality of Govinda takes every song to a new level and reaches to a large number of audience. All his songs mainly comprise of dance songs and the moves of the actor on the songs mak
BOTY has prepared a list of all the new and old dance hits of Govind. These songs are arranged on the basis of their popularity and this list will be updated as soon as any new song from his movie releases.