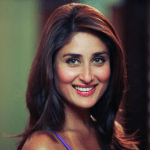 After her marriage, Kareena Kapoor Khan has seemingly lost in her married life. She is seen very less in Bollywood now. But nevertheless, she has been one of the amazing actresses in Bollywood. Not just the acting, Kareena is also one of the amazing dancers. Kareena Kapoor songs are known for sensuality and lots of entertainment. She perfectly knows how to make others also shake along with herself.
One of the super hit Kareena Kapoor songs include Chaliya Chaliya from the movie Tashan. For that movie, Kareena Kapoor had acquired size zero figure. And she came into limelight ever since. Not just she, even you can dance on Kareena Kapoor's all songs.
BOTY has created Kareena Kapoor songs list, consisting of all her super hit and dance songs so far. Play them out loud and get on the dance floor. We will be updating this list with Kareena Kapoor's new song as and when it will release. Till then, enjoy listening to all her previous songs.