Priyanka Chopra, the Desi Girl of Bollywood, has made many songs popular by her dance moves. She has done justice to all her movie songs. Priyanka Chopra songs not only have high glamorous quotient but are also of high content.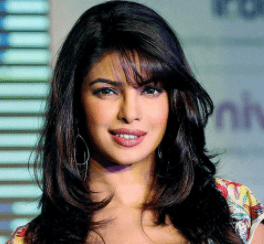 There are numerous songs which became hit because of her presence in them. Among all, famous Priyanka Chopra songs are Laal Dupatta, Babli Badmaash, Raam Chahe Leela, Ashlaam-e-Ishqum, to name a few. She has not only impressed everyone with her performance on the songs from her movies. But has also done item songs in the films of other actors. Also, she has released her own album as a singer and performs on them. His famous songs are In My City, Exotic, Baba Song.
BOTY has prepared Priyanka Chopra songs list from famous Hindi movies and her own albums. Listen to these songs and have a good time.