Rani Mukerji is one of the leading actresses of Bollywood. In all her songs from her movies, she has done a wonderful work. Rani Mukerji songs from her old and new movies are fully enjoyed by her fans. She has done a wonderful work in all the dance and romantic song.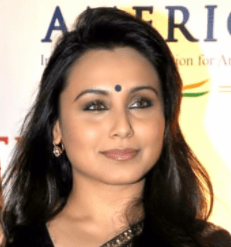 Although Rani Mukerji has done a wonderful work in all her songs, the popular ones are Kabhi Neem Neem, Masti Masti, Ladki Kyon, Say Shava Shava, Chupke Se, etc. Even in today's time, Rani Mukerji old songs are listened by almost everyone.
BOTY has prepared a list of Rani Mukerji songs from all her films. This collection of hits of the actress will be updated as soon as any new song from her movie is out. The arrangement of the songs is made on the basis of their popularity.