Earlier, each movie used to have its original compilation of songs. Singers and writers were given due credits. But now, the Bollywood Music trend has slowly started reversing. Every good movie these days include one or two songs that have been super hit before.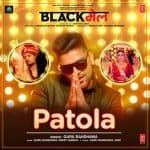 Out of all the remake songs, Punjabi songs are much more prominent in Bollywood. There are some superhit old numbers like Kaala Chashma, Dil Chori and many more, which have been remade in Bollywood. And with every new movie release, you will find yourself reliving the old days again.
Where on one hand, this is good that the golden numbers are coming alive once again. While on the other hand, the variety of new songs are decreasing. Whether it is Punjabi Songs in Bollywood or old Hindi songs, remake songs have started increasing in number immensely.
BOTY has created a list of all Hindi or Punjabi songs in Bollywood that are remake versions of old songs. Play the list and remember the golden time of old era.