Mannat Noor is a well-known singer in both Punjabi and Hindi music industry. Starting her career in 2015, she is now gaining large popularity. And hence, Mannat Noor songs are becoming famous all over India.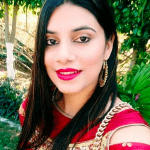 These days, almost every other person is aspiring to become a singer. Many people have a beautiful voice. But to rise the ladder of popularity, it takes a lot of effort. Mannat Noor is one of those singers who can be called successful and is rising slowly and steadily.
Some of the popular tracks among Mannat Noor all songs are Suit Patiala, 28 Killey, Soorma, and the list goes on. Even though she has sung numerous songs, yet she rose to fame only after her track Laung Laachi. This song became a chartbuster, and hence Mannat Noor rose to prominence.
BOTY has created Mannat Noor Songs list, consisting of all her songs so far. Listen to these songs anytime for free. This song is sorted based on the popularity of each song. We will update this list regularly with Mannat Noor new song, whenever it will release.