Listening to Satinder Sartaj songs introduces a soothing wave to a person's mind and soul. Despite the trend of rock music, his songs have kept the spirit of Sufism alive in the Punjabi music industry.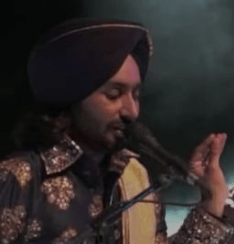 Satinder Sartaj's released his first album "Tere Qurbann" but got famous with the devotional song "Sai." He has good command over the Punjabi language, which helps him in writing meaningful songs. Satinder Sartaj songs contain essential lessons regarding moral values. He has sung many hit songs and received an excellent response from the audience. Over 7 million people viewed his song "Sajjan Raazi" on youtube.
Check out the list of all his popular and new songs on BOTY. All these songs are arranged on the basis of their popularity. This list of songs gets updated with the release of every new number.