Akhil Pasreja, commonly known as "Akhil" sung his debut song namely "Supne" and introduced his melodious voice to the world. The song received a warm response, and he became famous in the Punjabi music industry. Akhil songs are notable for his soothing music and easy to understand lyrics.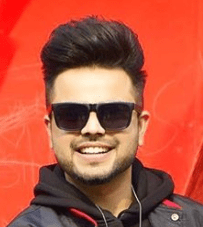 In the year, he releases his single track " Khaab," and also performed in the song. The video of the song went viral, and over 128 million people viewed it on youtube. It not only gained him fame but also made him successful at a young age. In this list of his famous songs, some of the names are Teri Kami, Life, Supne, and Khaab.
BOTY has prepared a list of all hit and new Akhil songs. These numbers are arranged on the basis of their popularity, and the collection gets updated with the release of every new song.