Guri songs have been rocking the Punjabi music industry since the release of his famous song "Yaar Beli." His songs are very much relatable to the lives of an ordinary person, and the youth listens to his songs to enjoy his time. The loud music of his songs compels everyone to groove on the dance floors.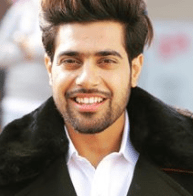 Guri made his debut with the song "Mashooq Fatte Chakni" in the year 2016. After that he came with many hit songs namely Dooriyan, Sohneya, Publicity, and Yaari, to name a few. Over 105 million people viewed the song "Dooriyan." His latest song "Mil Lo Na" is also received a positive response from its listeners.
BOTY has prepared a list of popular Guri songs. All his songs are arranged on the basis of their popularity.